It's time to review the performance of cheap players in Sorare, recommended by Sorare-Blog, who participated in UEFA EURO 2020. Let's make a critical and uncompromising analysis of my recommendations.
Methodology
For the analysis to be relevant, it is not enough to look at the average scores on the N games played by each player to appreciate their performance.
Thus, to evaluate each player, I will take into consideration the following parameters:
number of games played
number of starts
goals / assists
average score compared to the rest of the team
opponents met
in our criteria (available in Sorare and < 0.2 ETH)
Each player will finally be evaluated on a score ranging from 1 to 5 stars:
1 Star: Catastrophic – The player did not play or performed catastrophically
2 stars: Poor – The player's performance was below expectations
3 Stars: Fair – The player's performance was average
4 Stars: Good – The player's performance was very good
5 Stars: Top – The player's performance was among the best in the team
Keep in mind that this analysis is only limited to the players available in Sorare, and that a player with mediocre or even bad performances can however be the best possible choice for a national selection.
Austria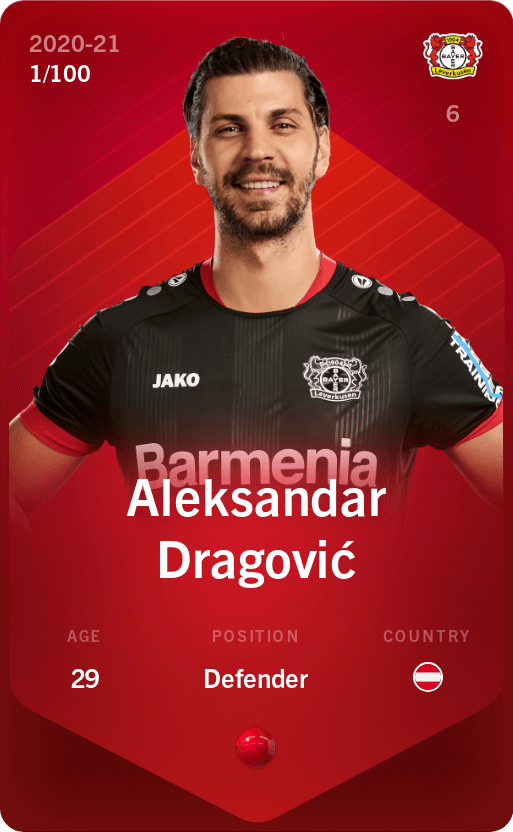 Behind the untouchable David Alaba, well beyond our limit of 0.2 ETH, Aleksandar Dragović was the Austrian best player for this euro. With an average of 60.8 on the competition he will have realized a good euro, completed by an excellent performance against Italy.
Belgium
I'm glad I didn't recommend you Jason Denayer, who was the only player available, but whose performances during this Euro were not remarkable. However, we should note the good performances of Jan Vertonghen and Thomas Vermaelen, not selected because of their age.
Croatia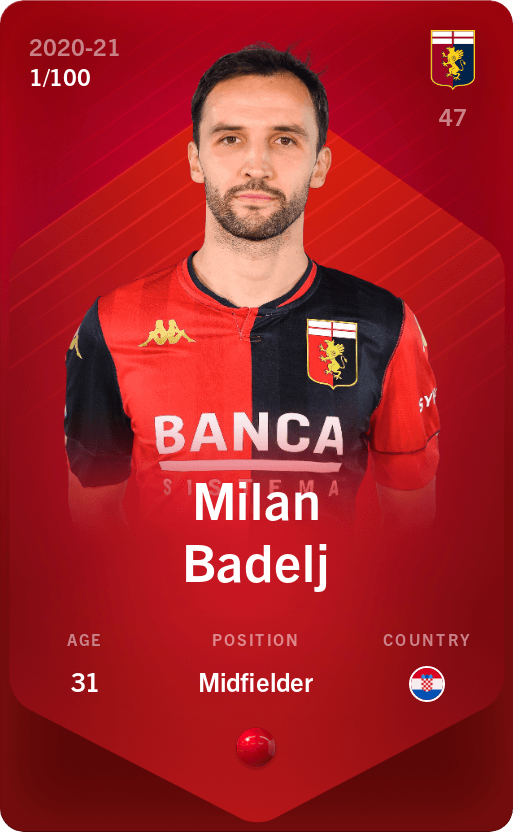 It's hard to put him in the success box, he didn't play a minute during this Euro. I had announced that he would not be a starter, but I did not think he would not even be a substitute.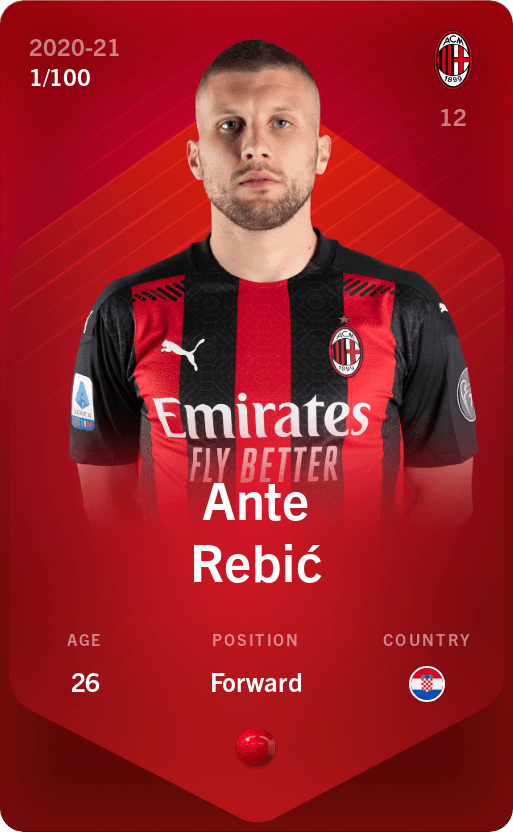 Croatia was definitely not by best prediction. Three times starter, he finishes with one of the worst average of his selection with an appalling 31.4 average, far behind the average of his team (42.47). Poor, poor, poor choice.
Czech Republic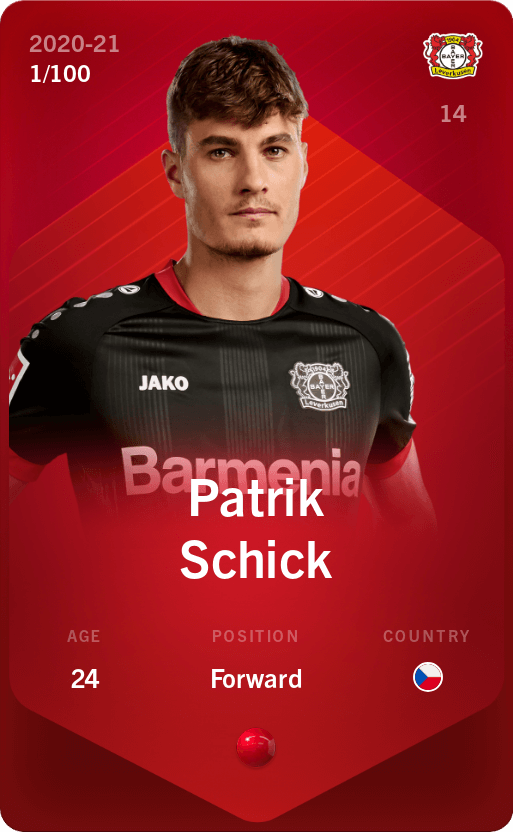 Patrik Schick has been the player of the Czech Republic and one of the strikers of this Euro with his 5 goals in as many games. With his 64 average points, he surpasses the 40.44 average points of his team in the competition.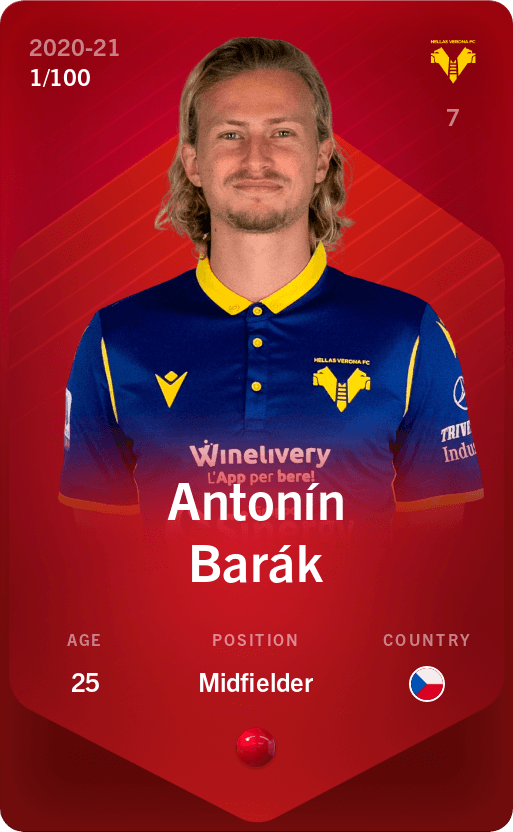 Antonin Barak was only a starter in the last two games, but he did not shine, especially next to Patrik Schik at the point of the attack. A slight disappointment.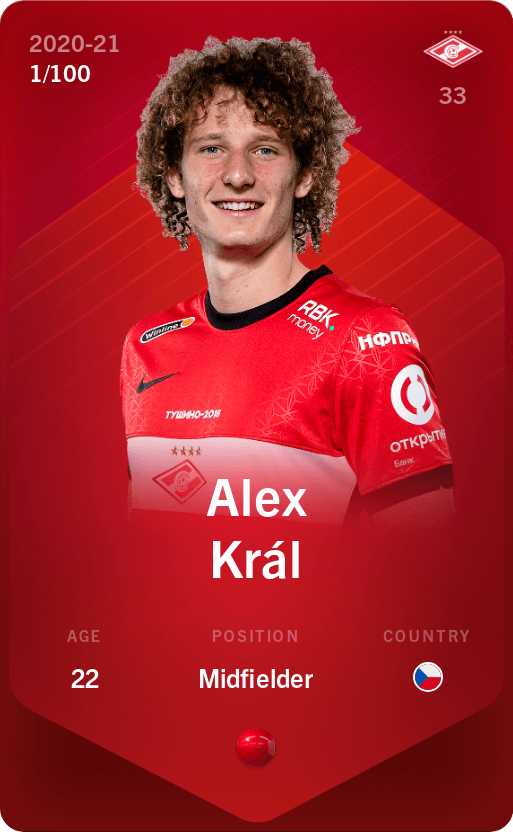 Only once starter, and substitute in 3 of the 4 other games, he could not shine with his few minutes here and there. A real disappointment.
Denemark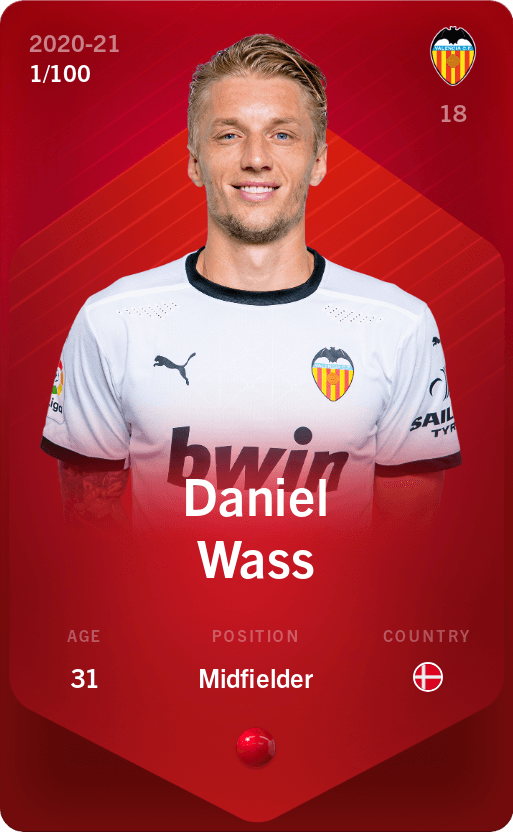 Of the three Danish players selected, Daniel Wass is the one who had the worst performance. After 3 correct first games, he lost his place on the field, and finished with an average of 41.9 on the competition, slightly lower than the average of the Danish selection (45.15). A real taste of unfinished business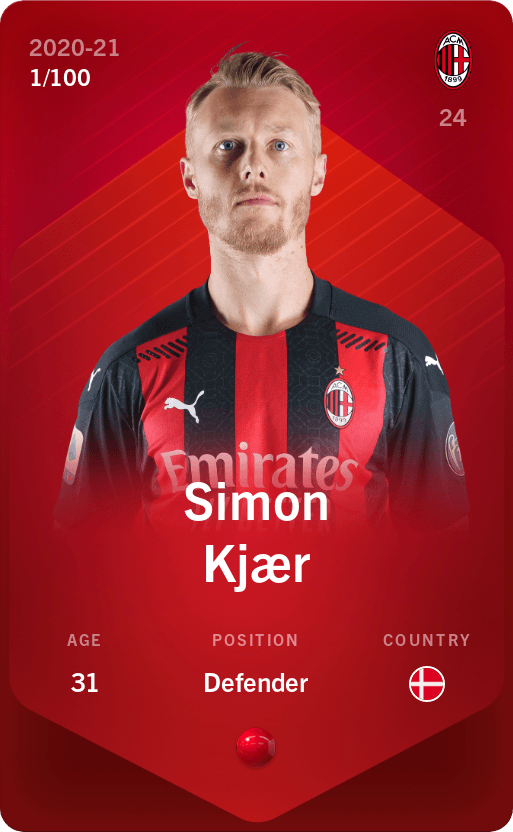 Amazing this season with AC Milan, Simon Kjaer will have been an undisputed starter with 6 starts. But with performances lower than those achieved this season in Serie A. He finished with an average of 47.3 in the competition. A very honest performance, but could have been even better.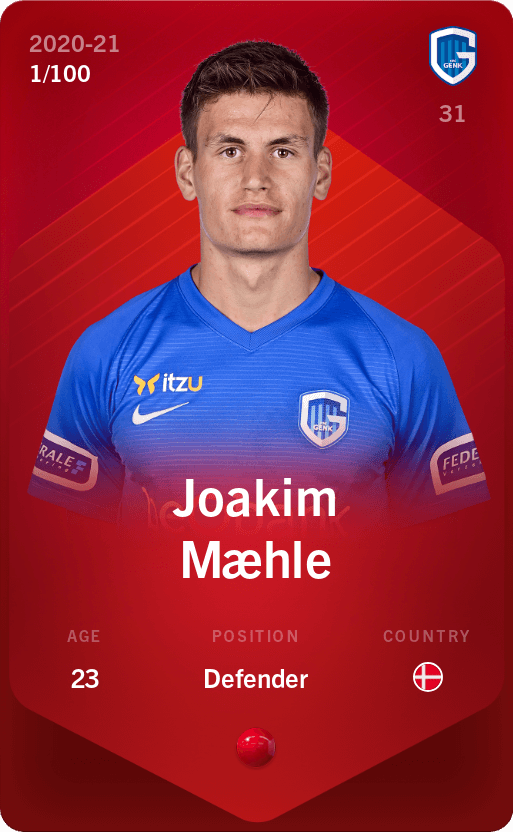 Statistically, Joakim Mæhle had a hard time performing on Sorare before the start of the competition. And despite a relatively high cost (0.120 ETH), it was a move not to be missed. And it was the right move! With "only" 57.4 average, after a bad performance against England and this penalty on Sterling, he has had a very good euro with 2 goals and 1 assist. Best player of the Danish selection in our criteria, he is clearly a TOP player of this euro
England
With the exception of Jordan Henderson, there were no players who fit our criteria. The latter having sat on the bench for most of the Euro, no regrets for not having offered him to you.
Finland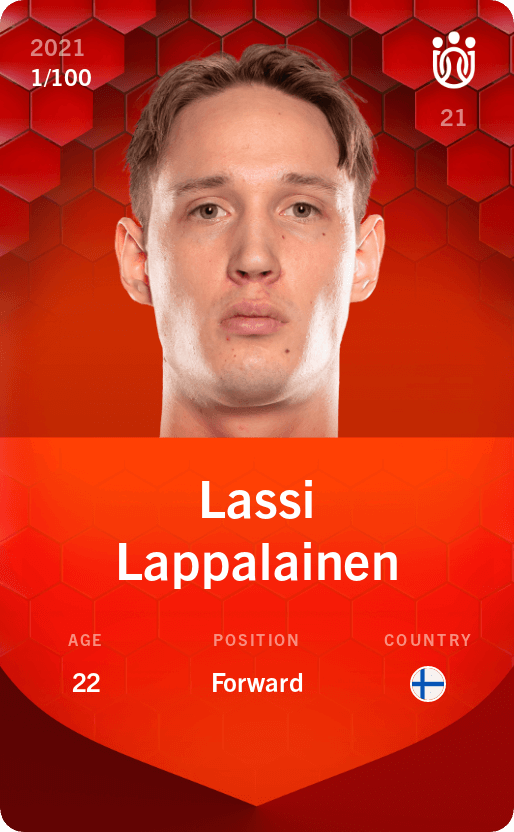 With only 15 minutes of play on this euro against Russia, Lassi Lappalainen will hardly have had time to show anything. Unquestionably a failure on this euro, even if it does not question the interest of the player in MLS: young, starter and cheap.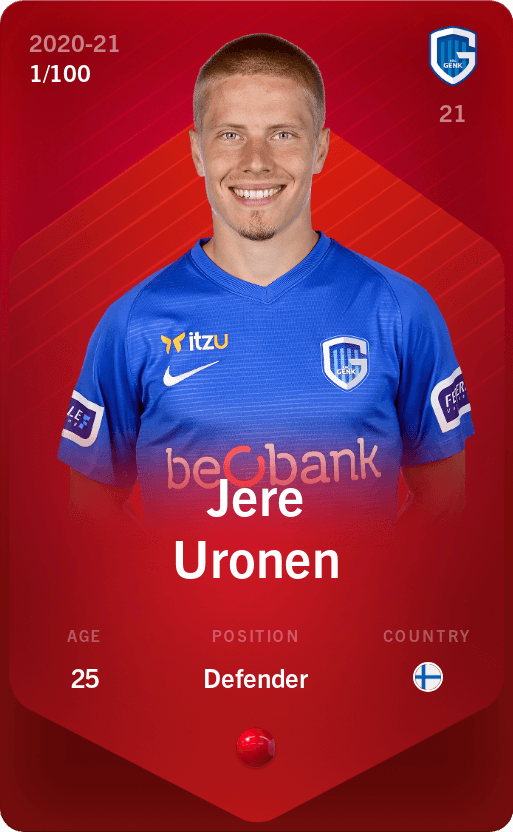 Jere Uronen, best average of his team, was the best possible choice in the Finnish selection. With an average of 55.93, he was the best in his selection (38.81 average). Definitely a good pick of this euro, which will offer solid performances at club level or a slight profit on resale.
France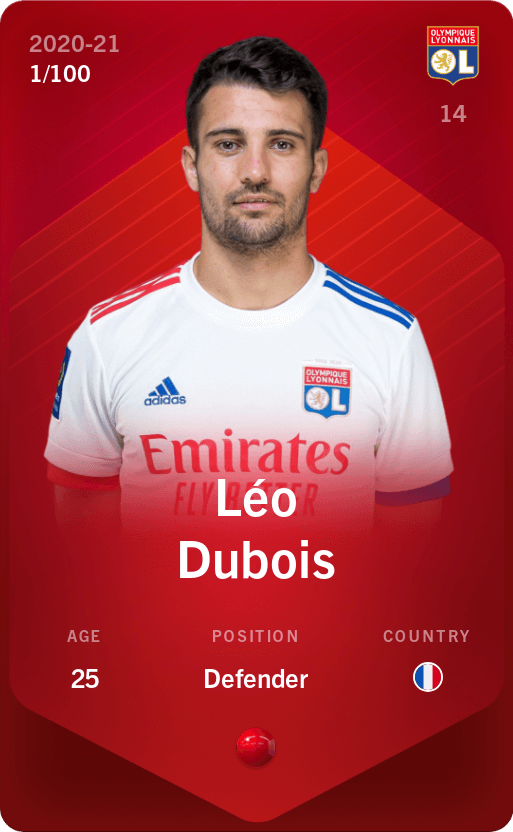 Well, like Milan Badelj, it was not the best choice. He didn't play a minute either during this euro. Personally, I don't understand this obstinacy to keep Benjamin Pavard as a starter, as he was a wreck during this euro, despite two correct notes on Sorare. In any case for this euro, Léo Dubois was not the ideal choice.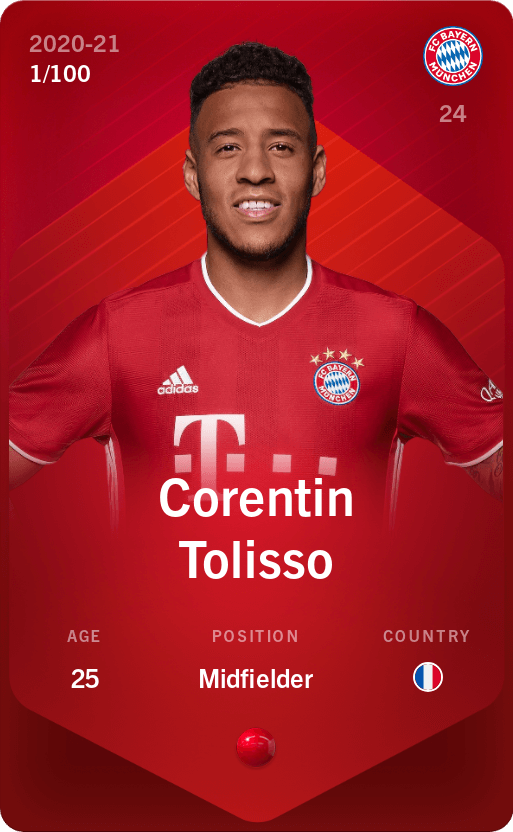 Starting only once against Portugal, Corentin Tolisso did not shine. With respectively 1 and 14 minutes as a substitute, he did not really have time to show much. It's a pity when you remember his performances during the preparation matches. A disappointment.
Germany
No player fit in our criteria for this euro. Move along, there's nothing to see!
Hungary
Depicted as the punching bag of the other three nations, Hungary defended itself much better than expected. However, they had the worst average of the group phase (33.97), and Attila Szalai, the only player represented in Sorare, finished with an average of 30.9.
No regrets for not having recommended anyone to you.
Italy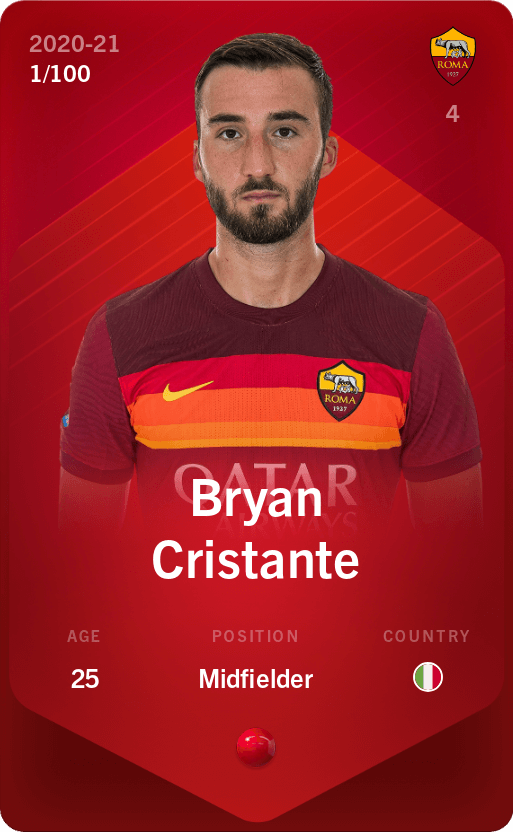 Of course, there were not many Italians who fit our criteria. But in this case, Bryan Cristante should not have been selected. With 6 substitutions out of 7 games, he hardly had time to shine. And I was counting on a Verratti in bad shape at the beginning of the Euro, but I forgot that the little Italian prince could do miracles. A flop for this euro, undeniably, except if you consider that 26 points per game were satisfactory.
Netherlands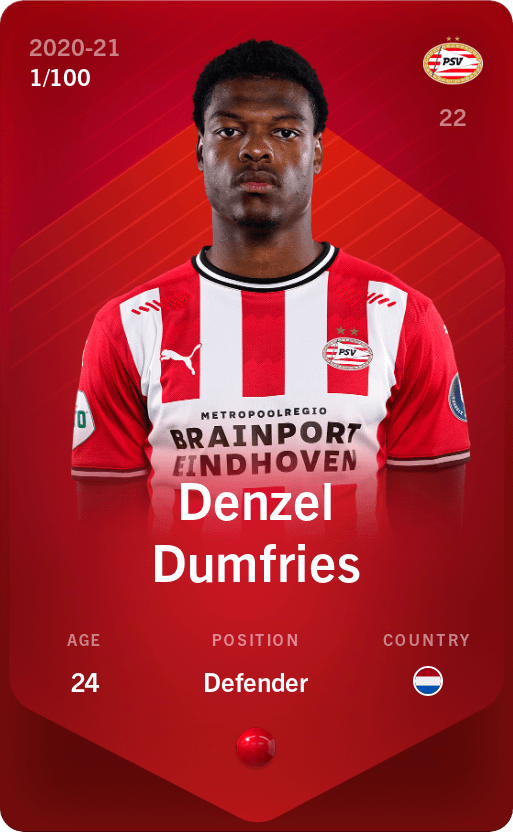 Very good during the first two games with 2 goals, Denzel Dumfries concluded his euro with the 6th performance of his team with 52.1 average, beyond the 48.81 average of his team. An excellent choice for this euro, which showed great things for the next years. However, he loses a star for his poor performance in game 3 and the collective failure with his team in the 1/8ths.
North Macedonia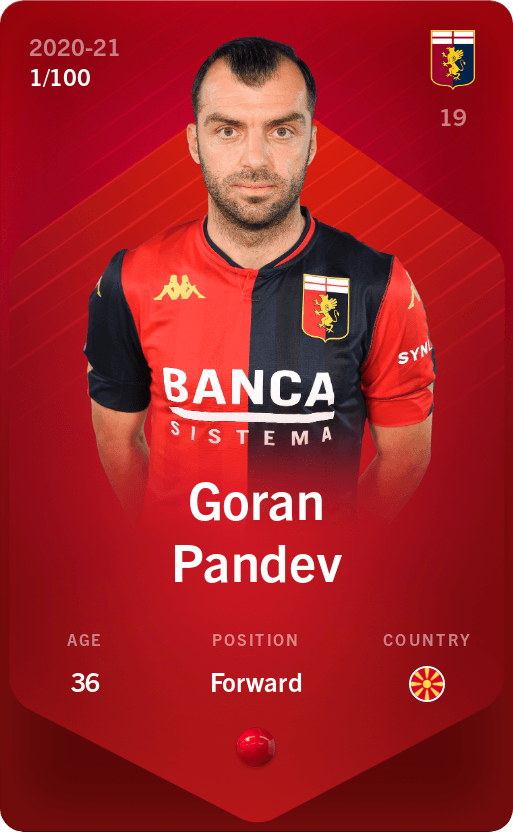 Recommended as a cheap second-rate player, in spite of him approaching the end of his career, Goran Pandev was the best field player of his team. Second best player of his team, behind his goalkeeper Stole Dimitrievski who made a stunning performance against Ukraine (1 penalty saved, 7 saves in total), he is the best Macedonian player on Sorare. Bonus, I had announced his retirement, it arrived during this euro.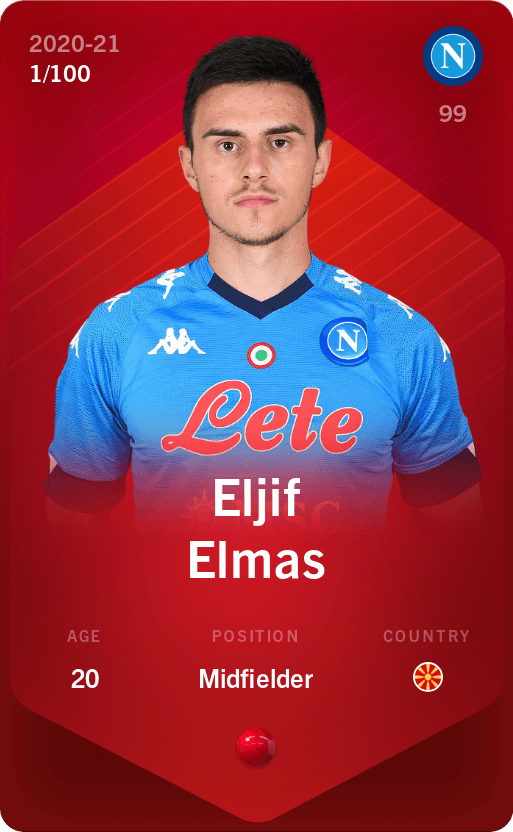 Eljif Elmas will have gone through this Euro without any influence. With an average of 40, he was slightly above the level of his team (average of 36.14). However, his performances will probably not have impressed Napoli or the other European clubs. If we put aside Stefan Ristovski, whose points are limited in So5, he remained the 2nd best choice on Sorare of his team. A choice like his team: average.
Poland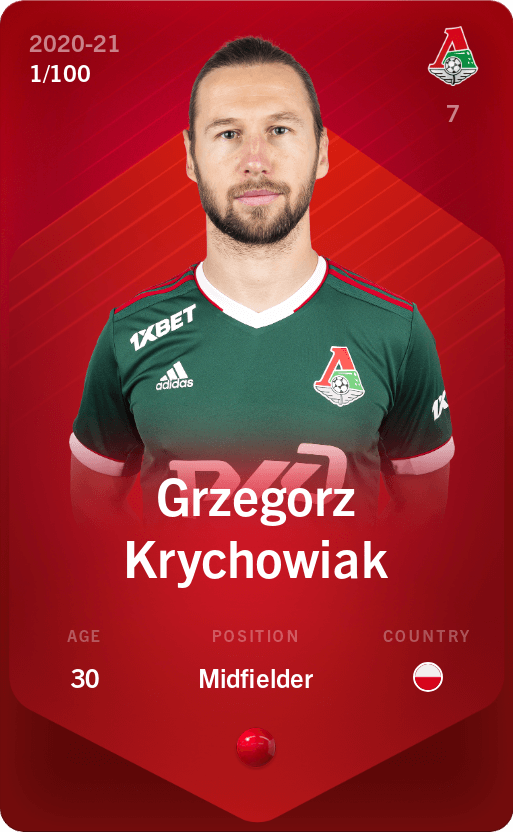 Grzegorz Krychowiak est une grosse déception de cet euro, à l'image de la Pologne, qui termine dernière de son groupe avec 1 seul petit point. Son exclusion lors de la 1ère journée a démoli son euro, et il a été relativement transparent lors du dernier match contre la Suède. Avec une moyenne de 27,9 sur ses deux rencontres, il est très en deçà de la moyenne de sa sélection (39,5). A noter que Bartosz Bereszyński est le seul joueur dans nos critères ayant réussit à performer (53,5 de moyenne).
Portugal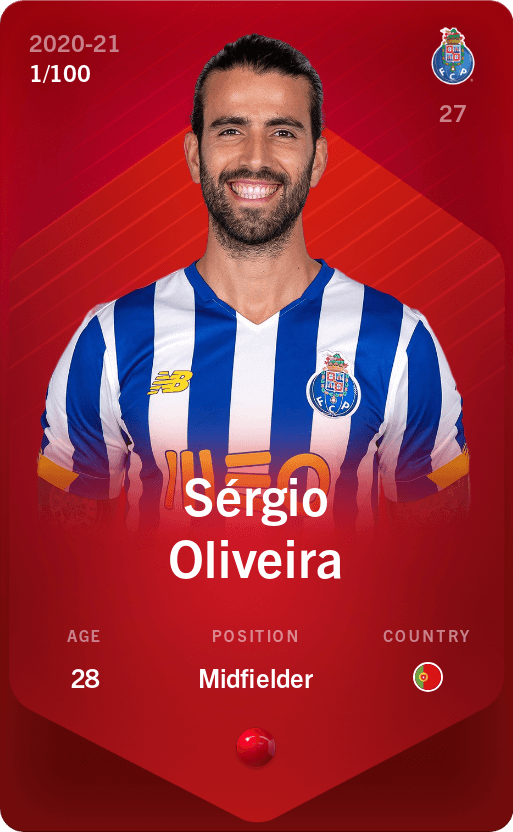 Let's not lie, if Sergio Oliveira is a real success with Porto, he was a real failure during this euro. He only had 14 minutes of play in the last two games, 12 of which he played against Belgium at the end of the game. Difficult to do wonders in these conditions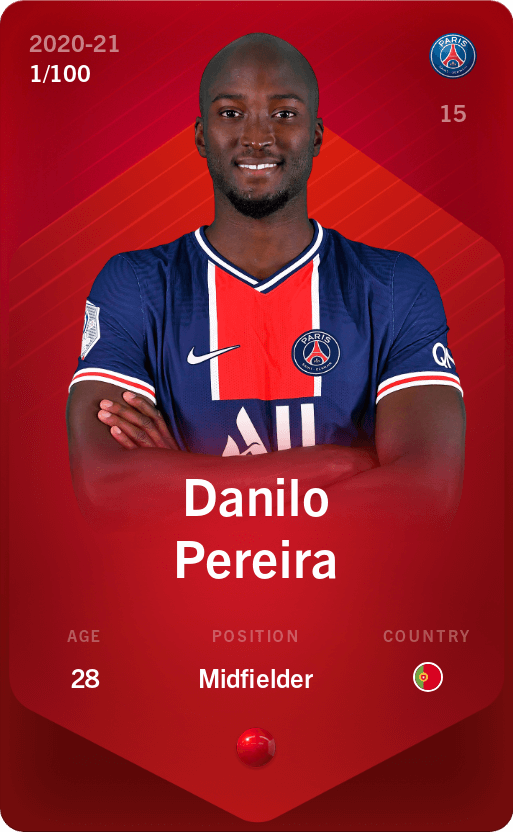 In the death group, Danilo Pereira did better than most of his friends with the 5th performance of his team in this Euro and an average of 50.2 (44.5 average for Portugal). Only Pepe was more interesting in our criteria. However, it is difficult to go beyond 3 stars because of a low average.
Russia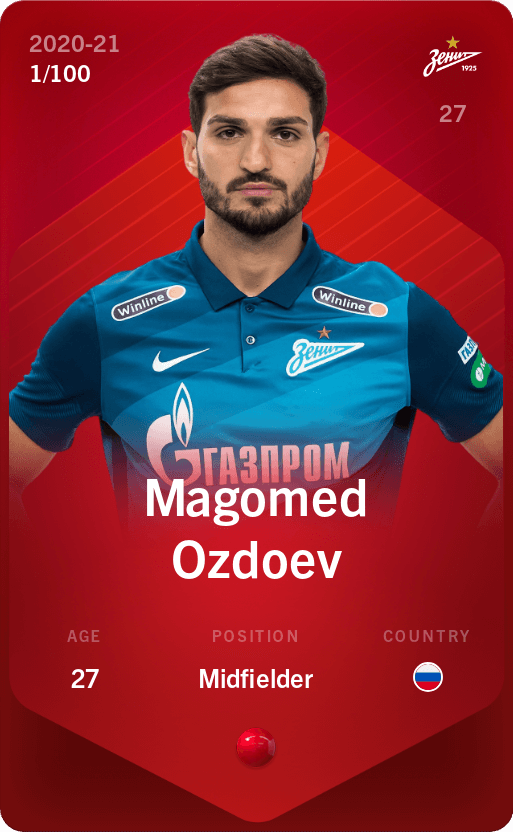 Magomed Ozdoev and the whole Russian team will be have to forget this Euro. After being beaten by Denmark, they only managed to win against the Finnish team without convincing. With an average of 40.9, Magomed Ozdoev did not do better than the rest of his team (38.17). Considering his cost, he was not a bad choice, but not a good one either.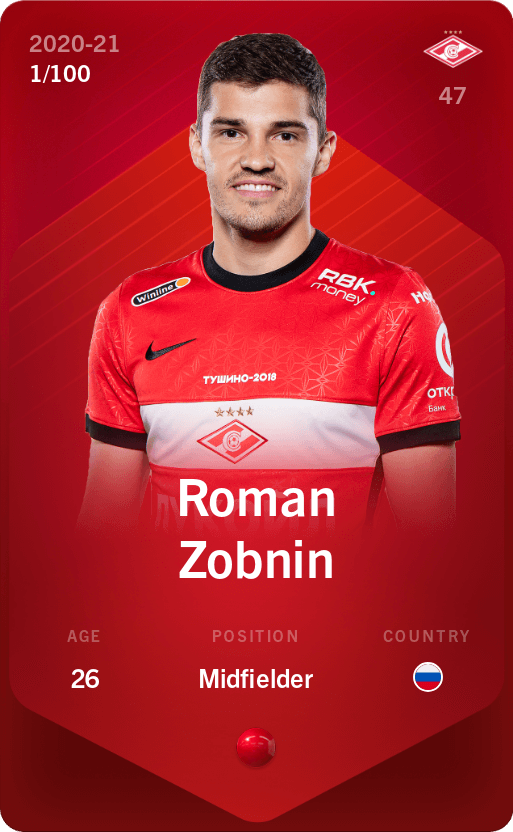 Roman Zobnin has missed his euro. If he made a good performance against Finland, the rest was much more complicated for him, with a huge mistake against Denmark. With an average of 38.7, he is at the average level of his team, but that's all. He loses a star because he costs relatively more than Magomed Ozdoev.
Scotland
Except for Andy Roberston, who was well above our 0.02 ETH limit, no player from Scotland was available on Sorare. However, there were few regrets for this nation which finished with an average of 37.76 points, the 20th average out of 24 during the group stages.
Slovakia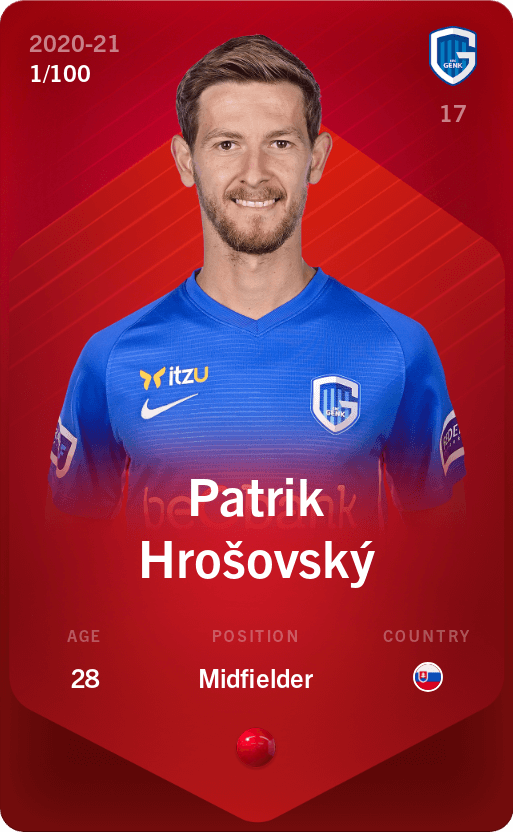 It is difficult to draw lessons from Patrik Hrošovský on this Euro. With only one game out of three played as a starter and 11 minutes as a substitute, his average is not really significant. Except for Milan Škriniar, no Slovak player on Sorare was good. It will be remembered that he should not have been selected, like his whole team. A flop, partially compensated by a very low cost.
Spain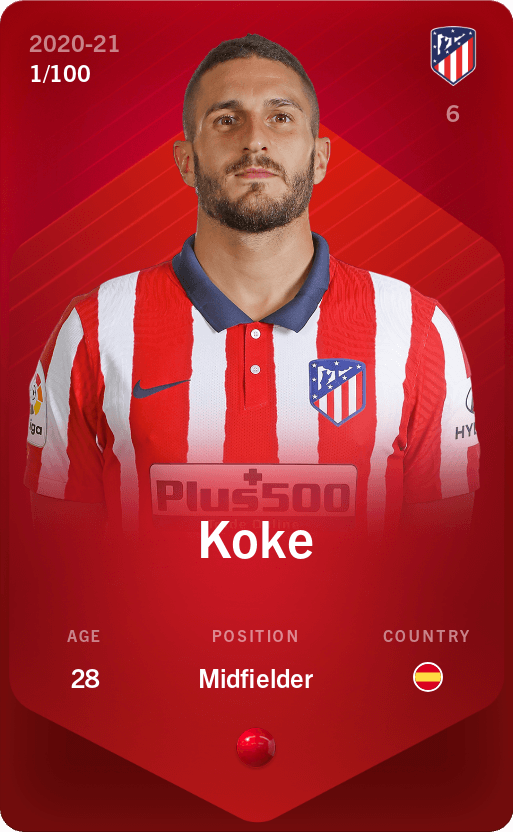 Model of excellence in club, Koke has also been during this euro with Spain. With an average of 59.1 over the competition, he finished as the best Spanish player among those available on Sorare. Right on target!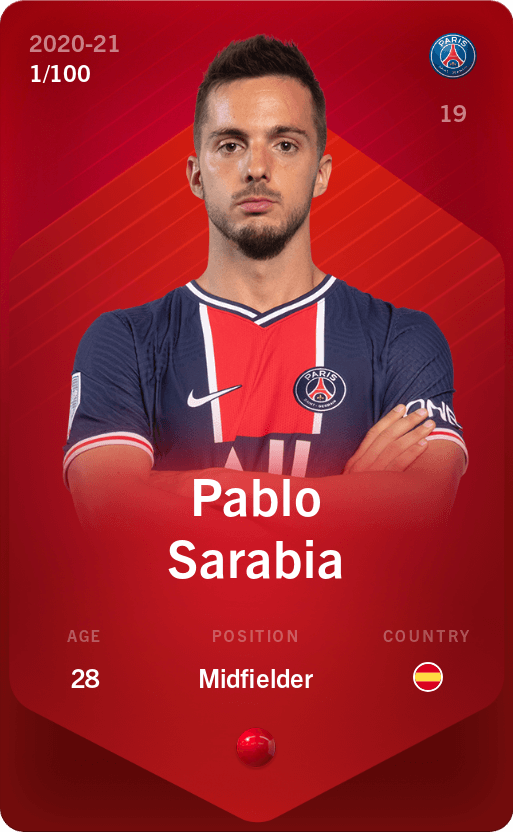 Among his 3 starts, Pablo Sarabia will have delivered 2 great games. His entries were interesting, but not enough to get good scores. He finished with 52.2 average, slightly above the average of Spain (49.69). Despite a relatively high average, his performances remain too contrasted, costing him an extra star.
Sweden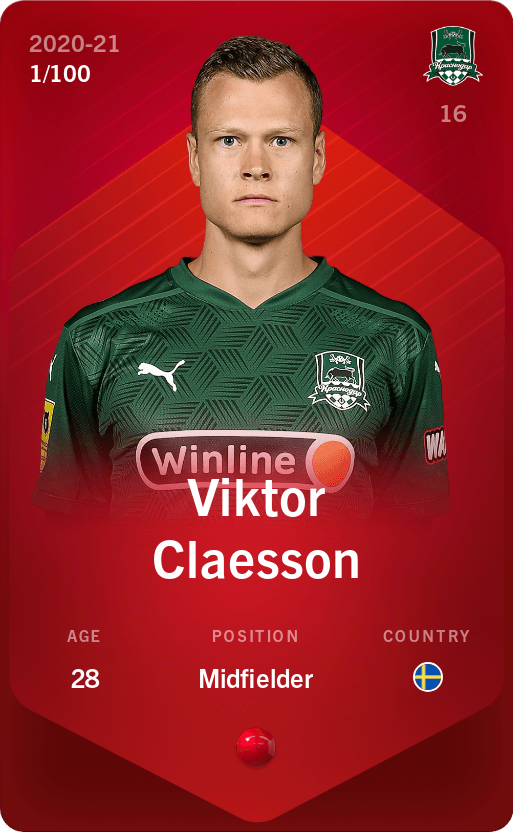 Substitute during the Euro, Viktor Claesson did not really have much time to show his qualities. Presented as a second option, he played bits and pieces here and there, and had a decent performance considering his status with a goal against Poland. On the Sorare side, this status of substitute had however strongly impacted his grades.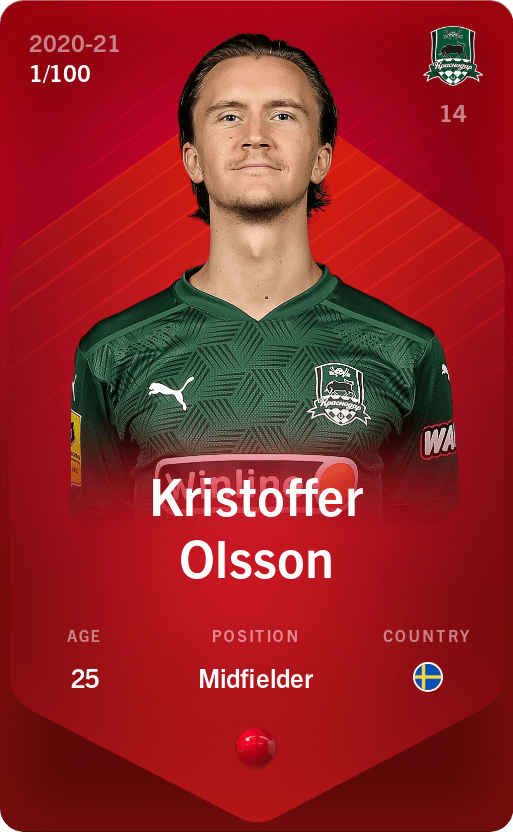 Kristoffer Olsson will have relatively disappointed in his notes on Sorare. As a starter for the whole of Sweden's Euro, he finished with a disappointing average of 41.7, which is in line with the average of his selection: 41.5. On the whole, few Swedish players present on Sorare performed well, Albin Ekdal being the one who did best (45.6)
Switzerland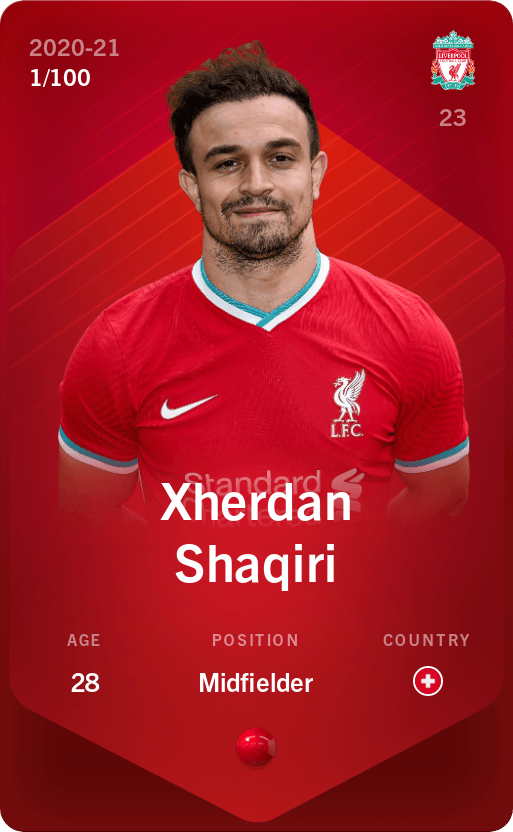 Xherdan Shaqiri is definitely an enigma. Despite the lack of playing time with Liverpool, he was brilliant in this Euro with 3 goals and 1 assist. If Switzerland got this far in the competition, it is partly thanks to him. He finished the competition with the best average of his team: 62.5 points. Proposed without conviction, I should have insisted.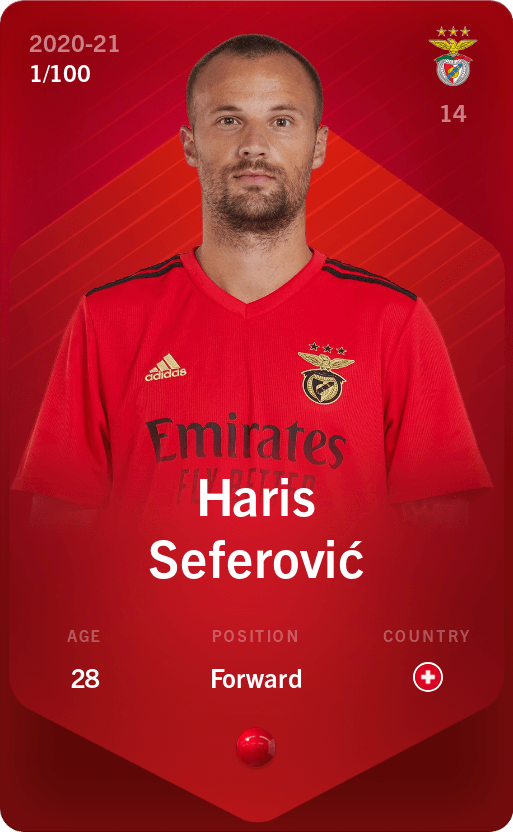 Nonchalant player, he is nevertheless a good striker, with 3 goals during this euro. However, he will have struggled to exist against Spain and Italy. Haris Seferovic was a good choice as a starter, with two great performances.
Turkey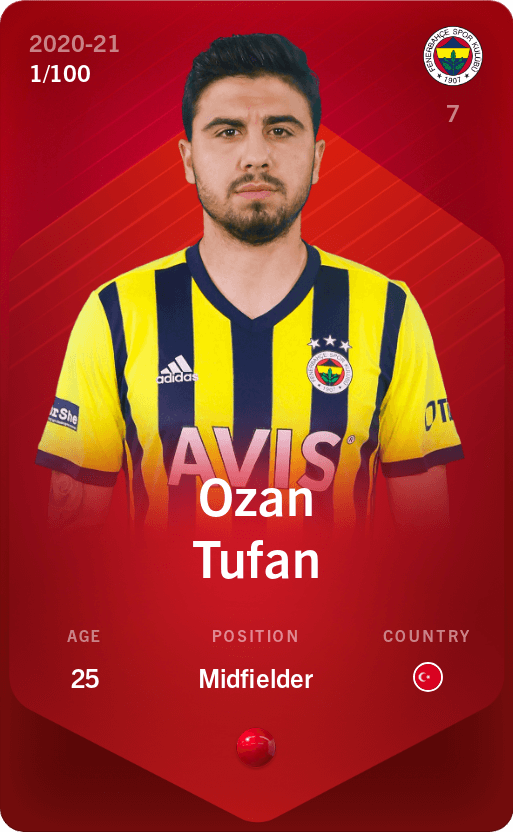 Let's be honest: no one predicted the crash of Turkey in this Euro coming. With the exception of Hakan Çalhanoğlu (3rd choice proposed, but over the limit of 0.02 ETH) who was slightly better than the others, all the rest of the team was good to throw away in this Euro. No need to defend Ozan Tufan's performance, the verdict is clear : a failure.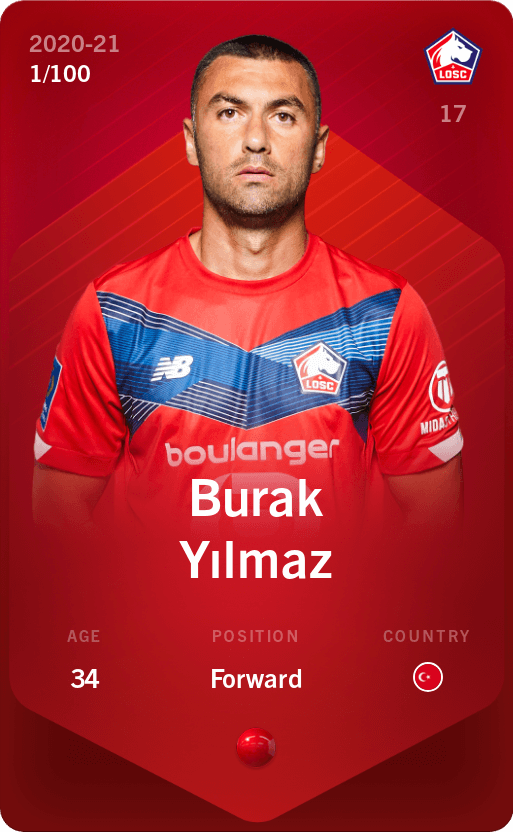 "Kral Burak" was like his friends: totally transparent. As for Ozan Tufan, it is useless to compare the poor performances of Turkey during this Euro : a failure.
Ukraine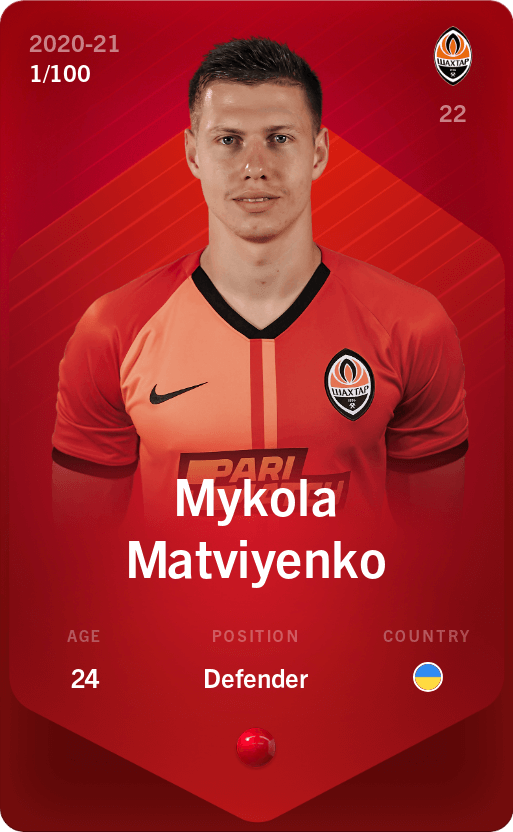 With an average of 55.8 points and starting all games, Mykola Matviyenko will have realized a good euro with Ukraine, far ahead of the 42.19 average of his team. Presented as a sure value, he did not disappoint.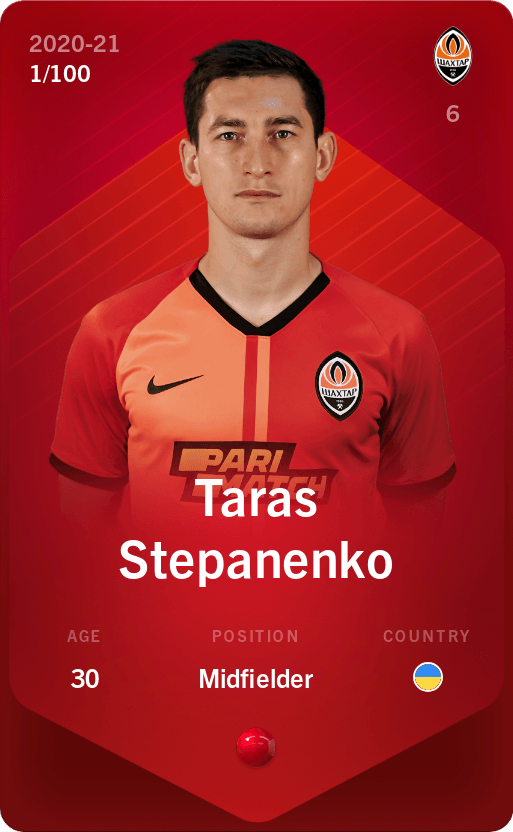 Taras Stepanenko was a bet at 0.018 ETH which did not work. With 2 games played (1 starter, 1 substitute), he will have had little influence during his euro. A disappointment, which saves a star because it was very cheap and a bet.
Wales
I have no regrets for having advised you against the Aaron Ramsey track during this euro. Move along, there was nothing to see for Sorare.
Summary
Summary of the 33 players proposed on this euro :
1 star: 10 players
2 stars: 7 players
3 stars: 6 players
4 stars: 4 players
5 stars: 6 players
Clearly, the bad performances of Croatia, France and Turkey will have put me in difficulty in my predictions, with automatically 6 players expected out of the 10 with a star. I will have found 16 players with honest to exceptional performances during this euro, which considering the constraints imposed at the beginning (less than 0.02 ETH) is quite a good performance I think, with 3 choices that stand out considering their recent results on Sorare: Jere Uronen, Joakim Mæhle and Denzel Dumfries.
It is always possible to do better, especially with a higher budget, but for tight budgets it was possible to find good performances in this euro.
And you, did you see / feel the good shots of this euro?
Next article will focus on the Top 20 best players of Euro 2020 available on Sorare.
See you soon,