We continue our analysis of the national teams for UEFA EURO 2020. Today we go to the cheap players of Group C.
Further reading: Cheap players in Sorare in Group A of UEFA EURO 2020
Further reading: Cheap players in Sorare in Group B of UEFA EURO 2020
Further reading: Cheap players in Sorare in Group D of UEFA EURO 2020
Further reading: Cheap players in Sorare in Group E of UEFA EURO 2020
Further reading: Cheap players in Sorare in Group F of UEFA EURO 2020
Ukraine
Ukraine has a lot of players present on Sorare. I decided to select two of them in particular for this Euro.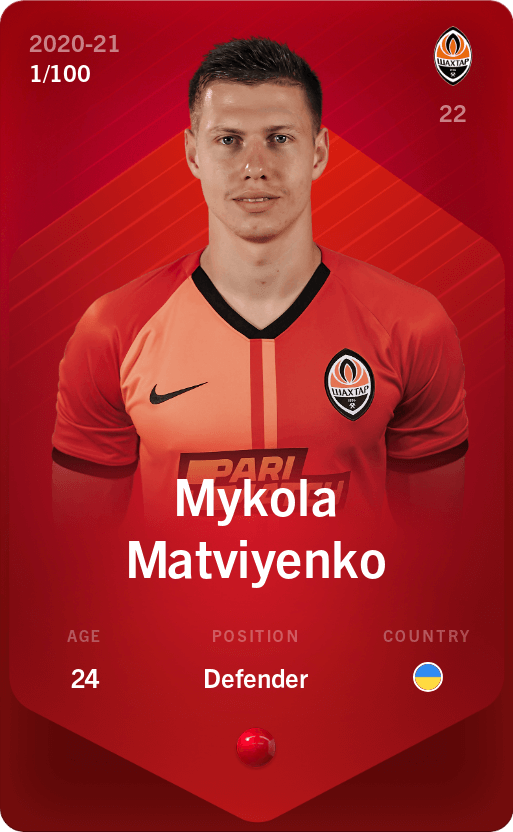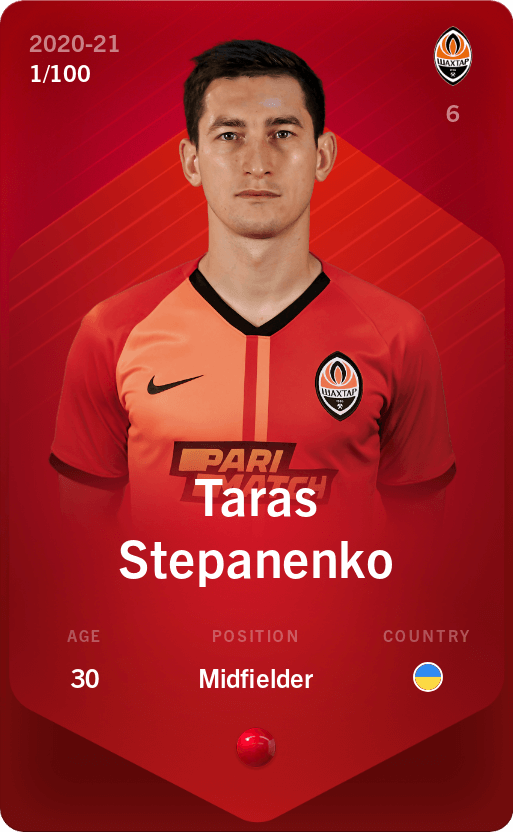 Note: Shakhtar Donetsk players Mykola Matviyenko and Taras Stepanenko only have their points counted in the Fantasy Football So5 game for the UEFA Champions League and UEFA Europa League according to their card description. However, Sorare announced on May 21 that it will cover various competitions this summer, including UEFA Euro 2020, so it should be possible to select these players.
As a non-specialist of the Ukrainian championship, I am not going to tell you that they are the great architects of the second place of Shakhtar Donetsk this year, and I will limit myself to observe them through their performances in Sorare and in the national team.
Mykola Matviyenko
Mykola Matviyenko is still considered as a young player, but his performances seems to be of an experienced one. This is proved by his all around scores, which are regularly very high. As a reminder, the all around score is one of the two scores that make up the final score, calculated on the influence of the player in the game at his position. Rarely failing this season (only one score <25 on 90 minutes), Mykola Matviyenko has become a safe player this season, capable of great games against great nations as well, as during the draw 1 – 1 against France last March.
Market value : 0.050 ETH
Taras Stepanenko
Taras Stepanenko has tougher statistics to defend. Away from the pitch with a knee injury, he is back in time for this Euro. And if his rare performances this season were relatively neutral, he is currently at a very low price that can allow to cash a quick profit during the Euro. Note that he played in the last two games (May 23, June 3) of Ukraine.
Market value : 0.018 ETH
Netherlands
You are not rich and want to invest on a player from the Netherlands? Skip it. It's simple, with the exception of Quincy Promes and Denzel Dumfries, you won't find any player under 0.2 ETH. The Dutch youth is hyping up the whole of Europe, and Sorare is no exception.
Denzel Dumfries
Only player of interest that fits our criteria, Denzel Dumfries has been far from having edifying statistics this season, alternating hot and cold. At an average price of 0.121 ETH, there are probably better deals to be do, but the national team is a different context, and he will be determined to help his team erase from memories the non-qualification for Euro 2016 and the 2018 World Cup from history as soon as possible.
Market value : 0.121 ETH
Austria
Aleksandar Dragović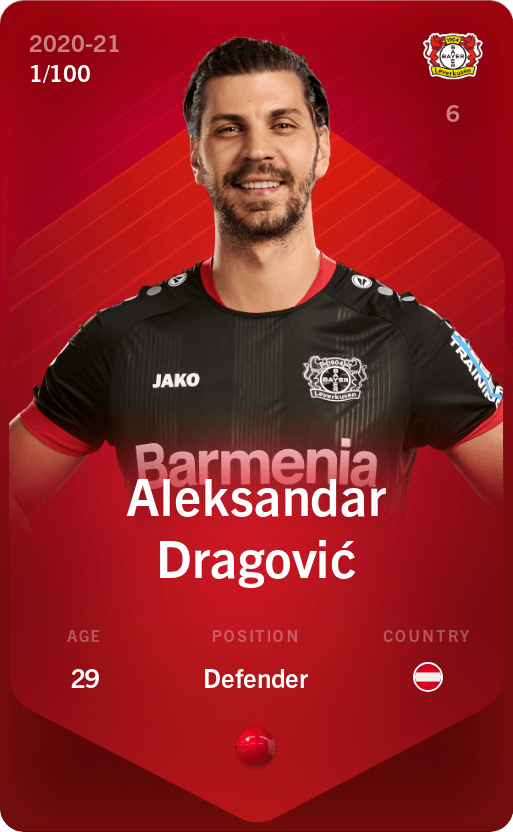 Aleksandar Dragović is the only player in the Austrian squad worth analyzing (besides David Alaba, who exceeds our 0.2 ETH limit). While he has missed a significant number of games with Bayer Leverkusen this season, he has rarely failed a game. Relatively stable, he had very good games with his national team last March against Austria, Scotland and the Faroe Islands.
Market value : 0.034 ETH
North Macedonia
Let's not lie to ourselves, few of us are experts in North Macedonian soccer. At least not me. However, it is true that we find some names that the players of Fantasy Football know: Goran Pandev (Genoa), Eljif Elmas (Napoli) or Ezgjan Alioski (Leeds). However, the latter is not (yet) present on Sorare.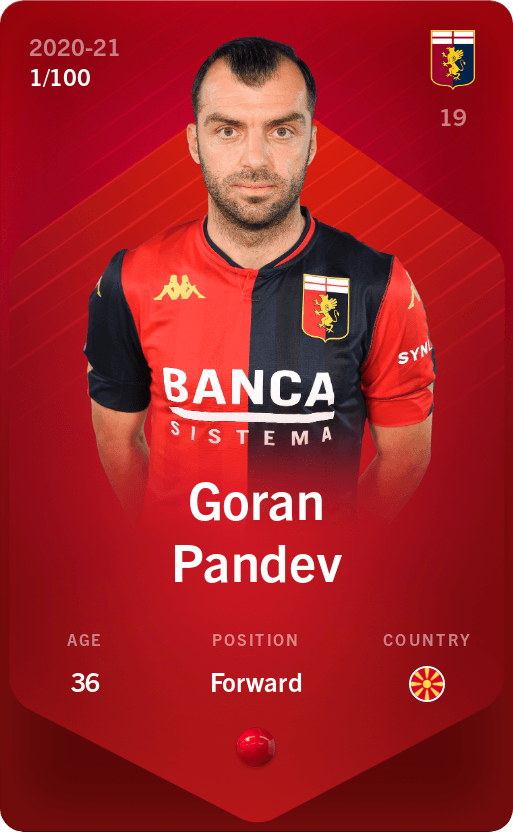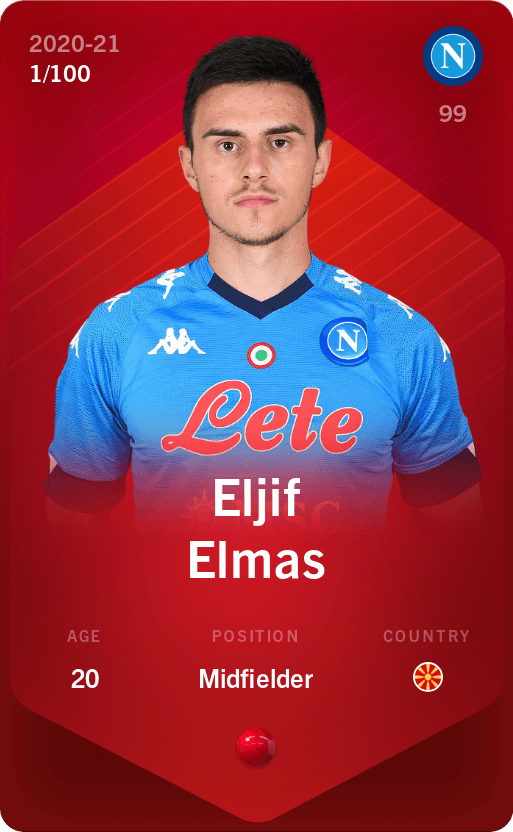 Goran Pandev
Near the end of his career, Goran Pandev is still the main gunner of North Macedonia, who, together with Eljif Elmas, defeated Germany at home last March. This result will not make North Macedonia a favorite in the tournament, but it is still an accessible striker at less than 0.04 ETH. If not better, it is an accessible second knife.
Market value : 0.039 ETH
Eljif Elmas
Eljif Elmas, on the other hand, is the promising hope of the country: 21 years old, he plays a few minutes at Napoli and shows great things when he manages to be a starter. From a purely statistical point of view, his grades are catastrophic, explained in mainly by snatches of games (less than 10 minutes most of the time). But if he doesn't find the necessary playing time in Napoli, he will have (at least) 3 games to show the extent of his talent and explode in the eyes of Europe.
Market value : 0.086 ETH
North Macedonia ends our Group C overview.
Let's go for the Group D analysis!
See you soon,